Why Should You Choose Us For Coach Hire Manchester Services?
We are one of the most trusted Manchester bus companies that supply Coach Hire Manchester with drivers. We have been serving this niche market for years, and have established our reputation as a reliable provider of Manchester buses for hire.
We provide superior group transportation services at reasonable rates. This is probably why we've already had the pleasure of transporting hundreds of passengers in Manchester, including large corporations and organisers of international events.
We utilise advanced assistive technology to provide access to coaches from the leading bus companies in Manchester. You can select from our large collection of vehicles: from 13-seat minibuses to 70-seat coaches.
You can select either the standard, executive, or VIP class in most of our depots. With buses parked at several locations, we can quickly dispatch a coach for any number of people anywhere in Manchester.
You can hire a coach through The Coach Company UK anytime you need one; after all, we operate 24 hours a day, 365 days a year. You can contact us even for urgent trips and expect your coach to arrive in as short as 30 minutes.
Coach Hire Manchester | Safety and Comfort
We are dedicated to guaranteeing our passengers' safe and comfortable trips.
All the buses that we have for hire in Manchester are constantly and meticulously cleaned, sanitised, and maintained to adhere to the highest standards of the UK Ministry of Transport (VOSA). All of our coaches have passed rigorous safety inspections and safety requirements.
The Coach Company UK lets you hire private Coach Hire Manchester with drivers who are well-versed in navigating this city. Our drivers possess the legal requirements for CPC (or Driver Certificate of Professional Competence) and topnotch service skills, so they're friendly, polite, and hospitable all the time. They also undergo regular refresher driving courses.
All of our Coach Hire Manchester have functional seat belts. Last but not the least, we are one with the UK government and the World Health Organisation in advocating the use of protective face masks in our buses to help prevent the spread of COVID-19.
Coaches For Hire From Manchester's Top Bus Companies
Our large selection of coaches and other vehicles available for hire from the top coach companies in Manchester include the following:
4 Seat Executive Saloon Car
8 Seat Standard MPV
9-16 Seat Standard Minibus
10-16 Seat Executive Minibus
9-16 Seat Luxury VIP Coach
17-25 Seat Midi Coach (Standard or Executive option)
17-36 Seat Luxury VIP Coach
26-37 Seat Midi Coach (Standard or Executive option)
38-49 Seat Coach (Standard or Executive option)
50-53 Seat Coach (Standard or Executive option)
54-61 Seat Coach (Standard or Executive option)
62-70 Seat Standard Coach
71 Plus Seat Standard Double Decker Coach
Our vehicles can be hired under any of these three grades: Standard, Luxury, or VIP.
As per our standard, all of our coaches for hire feature:
Comfortable, reclining seats
Complete air-conditioning
PA/stereo sound system
Large storage spaces for luggages
You may also request for a bus that has these additional features:
Wi-Fi
TVs
WC
USB charging points
On-board kitchens
Seat-back tables
Our coaches also have CCTV cameras to further promote your security. This is much higher than the basic legal requirements for UK coach travel.
Last but not the least, you may request for other features and services in your coach to assist in making sure that your Manchester trip is as fun and memorable as it could possibly be.
Popular Destinations in Manchester
Our large selection of coaches and other vehicles available for hire from the top coach companies in Manchester include the following:
National Football Museum
There's no doubt that one of Manchester's claims to fame are its football teams. After all, this city is home to two of Europe's leading teams: Man United and Man City.
The National Football Museum is a shrine that houses precious football gems, like the very first rulebook, famous players' clothes, historic trophies, and many more. It features short films about the country's favourite sport, and offers hands-on (or feet-on) activities for entertaining football fans.
Manchester Art Gallery
For tourists who came to the UK for its rich history, visiting the Manchester Art Gallery is a must. It features one of the biggest art collections in Britain (outside of London), including artwork by pre-Raphaelites; 17th century Flemish masters; French impressionists, such as Monet, Manet, and Gauguin; German artists like Max Ernst; and English artists like Stubbs, Constable, and Turner.
Fletcher Moss Botanical Garden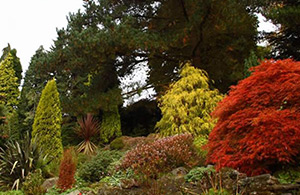 Want to take a break from your travels? Add the Fletcher Moss Botanical Garden in your Manchester itinerary. Founded in 1917, it is both a botanical garden and wildlife habitat — a wonderful respite from the active city. It has a number of walking trails and regular guided "health" walks.
Besides taking a stroll, you can relax and get a cuppa in its nice café, or have a picnic and even play football, tennis, or rugby here.

Chinatown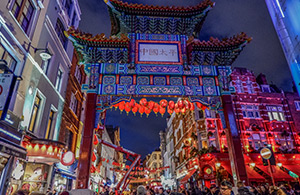 Just a few blocks away from Manchester Art Gallery is an intricately designed arched gateway. It welcomes everyone to Chinatown, the colourful home of one of the biggest Chinese communities in the UK.
Chinatown is bustling with stores and restaurants that serve a wide range of culinary delights from Beijing and Hong Kong. If you're interested in getting some special Chinese handicrafts and artworks as mementoes, head over to the Centre for Contemporary Chinese Art (CFCCA).
Hire a Coach With a Driver in Manchester Today! - Coach Hire Manchester
The Coach Company UK offers a vast supply of private coaches with drivers for hire in Manchester. You can count on us for reliable transport services for your smashing time in Manchester.
We provide buses for business activities; private occasions; school events; and any other trip you may be planning. We will connect you to the best among Manchester's bus companies and get you safely and comfortably in one or a number of Manchester's destinations.
So come on and have a gander at our available Coach Hire Manchester, or get in touch and tell us about how we can help you in your upcoming Manchester trip!