Popular Destinations in London
Below are five of the most popular sites in London where our coaches have transported hundreds of clients in comfort, with style, and on time.
The London Eye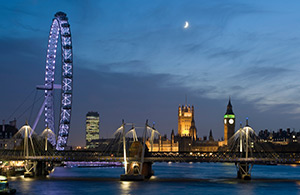 Undoubtedly one of the UK's most famous landmarks, The London Eye is one of the top places our coaches travel to. It has 32 glass capsules which you can board to enjoy captivating 360-degree views of this glorious city, including the River Thames.
The View From The Shard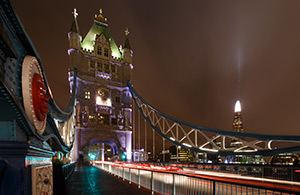 Speaking of amazing views, if you've got no fear of heights, we can have you mesmerised by London's jaw-dropping skyline from 800 feet (244 metres) up western Europe's tallest building! The View from The Shard lets you enjoy a number of the city's jewels, including The London Eye, St Paul's Cathedral, and Wembley Stadium.
Warner Bros. Studio Tour London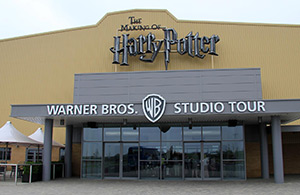 Travelling with kids (and kids at heart)? Your London trip may not be complete without a visit to Warner Bros. Studio Tour London: The Making of Harry Potter. The studio showcases the sets, costumes, and props used in the world-famous Harry Potter films. Experience how it feels to enter the Great Hall, Hagrid's hut, Dumbledore's office, and more. Let the magic begin in your coach ride!
Madame Tussauds
Came to London to brush elbows with stars? Here's where you get to do that… without getting miffed by paparazzi! Madame Tussauds lets you experience celebrity encounters with many of the world's most well-known people — both dead (like Shakespeare) and alive (like Lady Gaga, One Direction, and the Queen herself)!
If you're planning a trip to any of the places above, or some other London destination, give us a ring to know your ride options!
Hire a Coach With a Driver in London Today! - Coach Hire London
The Coach Company UK has a massive collection of private Coach Hire London with drivers. Whatever date, whatever occasion, you can rely on us to provide a wide range of options for transport services across the UK's capital city.
We have coaches for business events like outings and team-building activities; private occasions like birthday parties, weddings, stag and hen parties, and so on; school events like field trips; and whatever type of trip you want to have!
We would be greatly honoured to connect you to the best coach companies in London to help your group make wonderful memories in one or several of London's sites, including theme parks, national parks, resorts, theatres, convention centres, shopping outlets, restaurants, clubs, hotels, airports, sports stadia, race courses, and many more.
Have a gander at our available Coach Hire London, or get in touch so we can start planning your London adventure!