COACH HIRE GLASGOW WITH DRIVER
Are you looking for Coach Hire in Glasgow? Then look no further, THEcoachcompany.co.uk has you covered. We are the premier choice for all your group transport in the region providing the most extensive and complete service that can be offered on the market.
With a range of group transportation services, we are proud of servicing the requirements of group transportation for groups of all sizes in Glasgow. Over the years we have developed a reputation for providing the highest service levels at the lowest prices. This is perhaps why so many of our clients return time and time again for their affordable ground transport requirements. Our commitment to excellence runs through all of the services and for low-cost coach hire in Glasgow then we are the name that you can trust.
Our aim is to make it as easy, effortless and uncomplicated as possible for you to arrange all your group transportation activities, together with the lowest prices and some of the best vehicles on the road. Our fully trained team are waiting for you to contact them so they can give you the fastest and friendliest service imaginable. Whatever your needs are, contact us today and we will have your ground transport needs sorted with a minimum of fuss. Use the form above to get your quote or contact us on +44 (0)141 433 0569 to speak to one of our friendly advisors.
We provide group transportation services for all sorts of occasions:
AIRPORT TRANSFER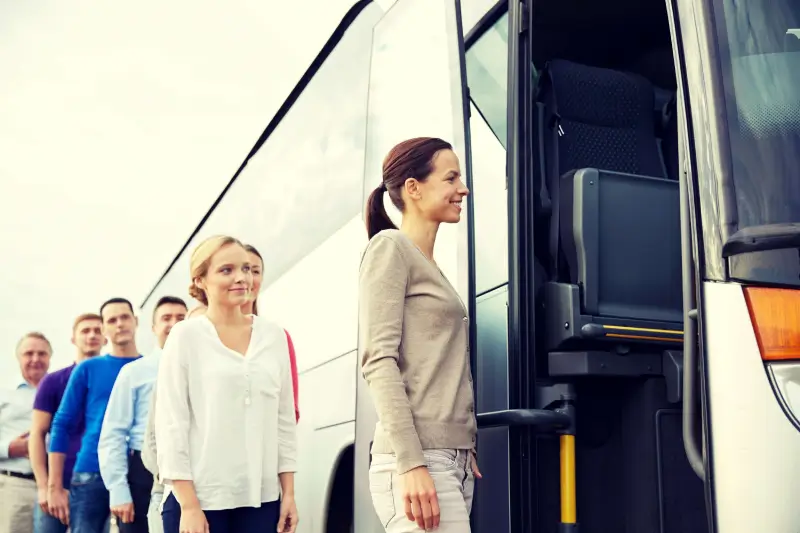 Arriving on time at the airport has never been easier, and you can be assured our professional and experienced drivers will get you comfortably in time for your flight, relaxed and ready for the journey ahead. We know the local airports intimately and are aware of the best drop off and collection points so our clients do not have to haul their luggage further than they have to.
THEcoachcompany.co.uk is one of the largest coach hire companies in the United Kingdom, meaning we are able to provide a reliable coach hire service to cater for Glasgow airport transfers. We have the resources to deal with any passenger numbers from any location requested,
All of the trips booked are individually and competitively priced so contact one of our advisors and book you and your group an airport transfer today or call +44 (0)141 433 0569
SCHOOL COACH HIRE GLASGOW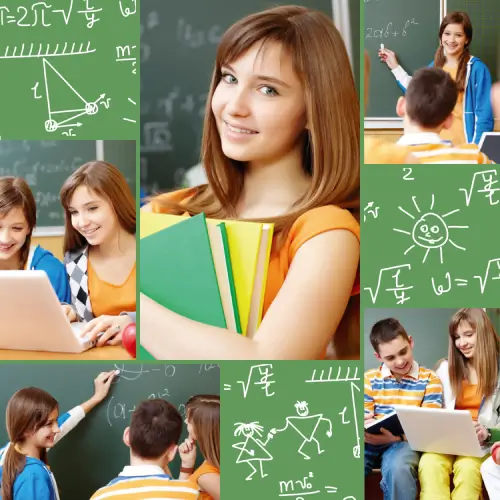 It does not matter if your school orchestra is touring or there is an educational trip to a museum, we have the perfect vehicles to fit the bill. No other coach hire company on Glasgow could possibly match such extensive services or oversee such a comprehensive fleet to provide school coach transportation when required.
At the start of each shift, our drivers carry out a routine safety inspection and go through a checklist making sure important parts of the coach are in good working order, including seat belts and aisle armrests. THEcoachcompany.co.uk make a point to ensure, no vehicle used is over the age of nine years, altogether offering peace of mind that everything is done to maximise the safety of the students we transport on your school coach journeys.
THEcoachcompany.co.uk is one of the United Kingdom's leading coach hire with driver providers, offering full national coverage of all schools and educational establishments in the country and in Glasgow. In order to get a free quotation from one of our friendly advisors, please contact us either by entering your details on our quote request form or call us on +44 (0)141 433 0569
OUR FLEET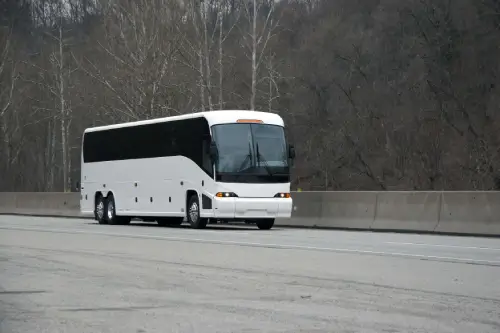 We take pride in the wide choice of vehicles available to our clients. thecoachcompany.co.uk insist that every vehicle is fully maintained and regular safety and comfort checks are held. By booking one of our coaches you can relax knowing that safety is our number one priority.
Vehicles include:
8,12, 15 Seat Minibuses
16 Seater coaches
24 Seater coaches
36 Seater coaches
49 Seater coaches
57 Seater coaches
70 Seater coaches
Please note: If you have a larger group we are able to supply multiple vehicles that will match your requirements.
OUR DRIVERS
THEcoachcompany.co.uk drivers are our primary representatives of the company, so not only are they smartly attired and polite, they have great knowledge of Glasgow and the surrounding areas. They satisfy all the relevant qualifications and are highly experienced.
Act now, by using our easy quote request form or contact us on +44 (0)141 433 0569 and book your coach hire on Glasgow today!.
SPECIAL EVENTS
We cater for any event that has been conceived of including; wine tours, weddings, birthday celebrations, hen & stag parties, race events, corporate dining experiences and day outs, music festivals, sporting occasions, city tours and even more.
If you can envisage a special event up then we certainly can match it. If you are needing multiple vehicles for a large-scale event, then we have the relevant experience and transport solution for you.
Have a look at the annual events occurring in Glasgow and book your coach hire with a driver today. +44 (0)141 433 0569
THE SSE HYDRO– GLASGOW
O2 ACADEMY GLASGOW
SEC ARMADILLO– GLASGOW
GLASGOW GREEN
INTU BRAEHEAD– GLASGOW
KING TUTS WAH WAH HUT– GLASGOW
GLASGOW ROYAL CONCERT HALL
SWG3 GLASGOW
SAMPLE ROUTES & TIMES
Often we get asked about how long a journey might take, here are a few suggestions:
Glasgow to Ayr - via A77 or M77 is approximately 40 miles, with a journey time of 60-90 minutes.
Glasgow to Gretna - Via M74 and A74(M)1 is approximately 90 miles, witha journey time of 1.5hrs / 2hrs.
Glasgow to Dumfries - via M74 is approximately 80 miles, with a journey time of 1.5hrs / 2 hrs.
Glasgow to Edinburgh - via M8 is apporximately 50 miles, with a journey time of 60-90 minutes.
ALL TRAVEL TIMES ABOVE ARE GUIDES ONLY AND SUBJECT TO TRAFFIC AT TIME OF JOURNEY
Have a route in mind? Book your coach hire with a driver today. +44 (0)141 433 0569