Hire From Trusted Liverpool Coach Companies
The Coach Company UK offers first-rate transport services at competitive prices for groups of all sizes. We have been in this market for years and have had the great pleasure of driving for hundreds of travellers in this city. You can have faith in The Coach Company UK to give you the exact coach you need.
You can select among standard, executive, and VIP class in most of our depots. Since our coaches are in multiple depots, we can quickly send a coach to you wherever you are in Liverpool.
Safety and Comfort With Your Coach Hire in Liverpool
Hire your very own private coach from us and rest assured that you will enjoy a memorable excursion! Take your pick among our huge number of private coaches from trusted coach operators to bring you to Liverpool's popular sites. We use the latest technologies to provide travellers in Liverpool City with a great deal of choices for private buses: from as little as 13-seat minibuses to as large as 70-seat coaches.
Each of our coaches for hire in Liverpool undergoes meticulous cleaning, sanitisation, and maintenance to meet the most stringent requirements set by the UK Ministry of Transport (VOSA). They pass stringent safety requirements and undergo regular inspections as well.
We coordinate with Liverpool coach companies that have buses with experienced drivers who hold the Driver Certificate of Professional Competence (CPC) and continuously take refresher driving courses. Our drivers also have extraordinary customer service skills: they won't just drive you around Liverpool safely; they are also warm, friendly, and helpful.
In addition to that, our coaches have fully functioning safety seatbelts. We also respect the World Health Organisation's and UK government's directive for everyone to wear a mask to minimise the spread of the COVID-19 virus.
Our Liverpool Coaches For Hire
Here are the private transportation options that your group can hire from our partner-Liverpool coach companies:
8 Seat Standard MPV
9-16 Seat Standard Minibus
10-16 Seat Executive Minibus
9-16 Seat Luxury VIP Coach
17-25 Seat Midi Coach (Standard or Executive option)
17-36 Seat Luxury VIP Coach
26-37 Seat Midi Coach (Standard or Executive option)
38-49 Seat Coach (Standard or Executive option)
50-53 Seat Coach (Standard or Executive option)
54-61 Seat Coach (Standard or Executive option)
62-70 Seat Standard Coach
71 Plus Seat Standard Double Decker Coach
Our coaches for hire come in one of these grades: Standard, Luxury, or VIP.
Every single bus we have for hire comes with:
Comfortable, reclining seats
Full air-conditioning
PA/stereo sound system
Huge storage spaces for luggages
You can also request for a coach with these features:
Wi-Fi
WC
TVs
Seat-back tables
USB charging points
On-board kitchens
Our coaches also have CCTV cameras for added security, which exceeds the minimum legal requirements for coach travel in the United Kingdom. If you need another feature or service not listed above, let us know and we'll do our best to find one for you.
Popular Destinations in Liverpool
The Beatles and Liverpool Football Club and their famous Anfield stadium (one of the country's biggest) are the first things that come to mind when we hear Liverpool. However, this city is blessed with many other attractions. Below are popular places in Liverpool where our coaches for hire have transported passengers over the years.
Beatles-related sites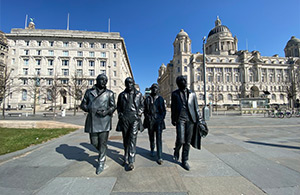 Liverpool is world-famous for being the birthplace of The Beatles. The city offers tours for people who want to see sites like Penny Lane, Strawberry Fields, The Beatles Story in Albert Dock, and the rebuilt Cavern Club (where the band debuted in 1961).
>Other Beatles-related places you can visit are The Beatles Shop; the Cavern Walks (murals by Cynthia Lennon); John Lennon's childhood home at 251 Menlove Avenue; and 20 Forthlin Road, McCartney's previous home — where the band wrote and practiced many songs, and which now features Beatles photos and other memorabilia.
Royal Albert Dock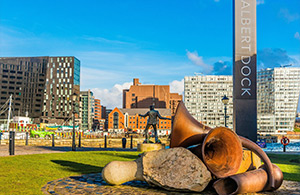 The excellently restored Royal Albert Dock was the pioneering British facility that was constructed using only iron and bricks. At its centre is a five-storey block of Victorian buildings that enclose the harbour basin. Today, they house restaurants, cafés, designer boutiques, luxury apartments, and museums. They serve as great examples of gentrification, which is also seen in other UK cities like Manchester, London, and Glasgow — where decaying inner cities are restored to become recreational amenities.
Royal Albert Dock features attractions like The Beatles Story (with memorabilia, films, and photographs of the Fab Four); the International Slavery Museum; and the Border Force National Museum.
Victoria Gallery and Museum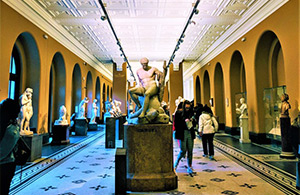 Art lovers would enjoy a visit to The Victoria Gallery and Museum, situated in a charming red-brick building at the University of Liverpool. It features a large number of sculptures and ceramics, as well as paintings by Lucian Freud, J. M. W. Turner, and more.
There's a café and shop onsite, as well as educational lectures and workshops.
Pier Head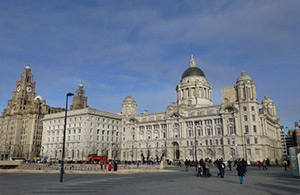 The Pier Head of Liverpool includes harbour buildings called the Three Graces: the Port of Liverpool Building, the Cunard Building, and the Royal Liver Building (which is not open for public viewing).
Here you'll find The Beatles Statue; the Titanic Memorial that celebrates Titanic's "Heroes in the Engine Room"; the Queen Victoria Monument; and the Georgian Town Hall
Walker Art Gallery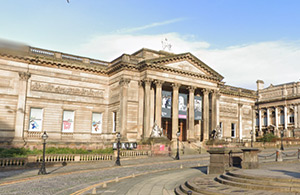 This gallery features artworks by French, Italian, and Flemish Masters from the 14th century to present, including Rembrandt, Rubens, and Rodin. It also has an impressive set of English paintings and sculptures that include works by Hogarth, Gainsborough, and Moore.
Hire a Coach From Reliable Coach Companies in Liverpool!
If you're planning a trip to The Beatles's hometown sometime soon, you need to get a private coach with great travel-friendly features and amenities, fantastic customer service, and a driver who knows the ins and outs of traveling in Liverpool.
Take a look now at our available Coach Hire Liverpool, or contact us and share your travel plans so we can be of assistance.