Hire From a Leading Coach Operator in Sheffield
We offer exceptional transportation services for groups at competitive rates. We are delighted to be people's preferred supplier of private coaches with drivers for hire in Sheffield.
Using state-of-the-art assistive technology, we offer an enormous number of coach options from trusted coach companies in Sheffield. We can supply modern vehicles that range from as small as 13-seat minibuses to as large as 70-seat coaches.
Nearly all our depots offer the standard, executive, and VIP classes. And since our coaches are parked at multiple locations, we can swiftly send out a coach for however big or small your group is.
Through the years, we've built our name as a trusted provider of Sheffield buses for hire. We've transported hundreds of passengers all over the so-called "Steel City", from big companies to global event organisers.
Whatever day and whatever time you need a coach, you can rely on The Coach Company UK to send you one. We operate 24 hours a day, 365 days a year, and can dispatch a bus for your urgent needs in as little as 30 minutes.

Travel Safely and Comfortably in a Sheffield Coach
Hire a coach from us and expect to have a 100% safe, comfortable, and fun travel experience!
Every single bus that we have for hire in Sheffield is regularly cleaned, sanitised, and maintained to meet the UK Ministry of Transport's (VOSA) highest standards. Our coaches passed stringent safety requirements and inspections, so you're assured of a hassle-free ride.
The Coach Company UK helps you hire a bus from our partner coach companies in Sheffield whose drivers have many years of experience in driving around this city. They hold the legal requirements for CPC (or Driver Certificate of Professional Competence) and take refresher driving courses regularly. They likewise have superb customer service skills: they don't just know how to get you around Sheffield safely and efficiently; they're also polite, warm, and helpful throughout your trip.
All of our Sheffield coaches have functional seat belts. You can travel with peace of mind as we follow the UK government's and World Health Organisation's advice regarding the use of masks to prevent the spread of the COVID-19 virus.

Coaches For Hire in Sheffield
Here's a list of the coaches and other vehicles that we have available for hire from Sheffield's leading coach operators:
4 Seat Executive Saloon Car
8 Seat Standard MPV
9-16 Seat Standard Minibus
10-16 Seat Executive Minibus
9-16 Seat Luxury VIP Coach
17-25 Seat Midi Coach (Standard or Executive option)
17-36 Seat Luxury VIP Coach
26-37 Seat Midi Coach (Standard or Executive option)
38-49 Seat Coach (Standard or Executive option)
50-53 Seat Coach (Standard or Executive option)
54-61 Seat Coach (Standard or Executive option)
62-70 Seat Standard Coach
71 Plus Seat Standard Double Decker Coach
You may hire a coach in any of these grades: Standard, Luxury, or VIP. As a standard, all of our coaches for hire come with the following:
Comfortable, reclining seats
Full air-conditioning
PA/stereo sound system
Huge storage spaces for luggage
You may also request a bus that features these extras:
Wi-Fi
TVs
WC
USB charging points
On-board kitchens
Seat-back tables
As an enhanced security measure, our coaches have CCTV cameras, which exceeds the minimum legal requirements for UK coach travel.
Looking for something else that's not listed above? You can request other coach features and services that will make your trip to the 'Steel City' the best it could be.
Popular Destinations in Sheffield
These four are the most famous destinations in Sheffield where our coaches for hire have safely, punctually, and comfortably transported hundreds of passengers in the past XX years.
Millennium Gallery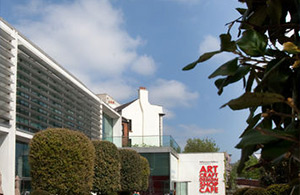 Located in the city centre, the Millennium Gallery is one of the most popular art galleries in Sheffield. It's free to enter and has numerous permanent collections as well as spaces for transient exhibits. And since Sheffield is called the 'Steel City' due to its reputation for steel production (stainless steel and crucible were developed in this city), you can also appreciate a large collection of metalwork in this art gallery.
Sheffield City Hall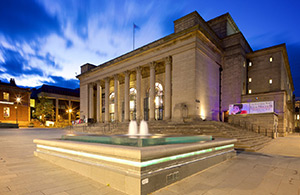 A leading historical landmark in the city, Sheffield City Hall is located in a city square called Barker's Pool. It's a popular venue for large events such as concerts (including those by The Beatles and Pink Floyd). It features damage from a WWII bomb that exploded in the square, as well as the largest organ in Sheffield. It's a great place to enjoy both culture and entertainment.
Weston Park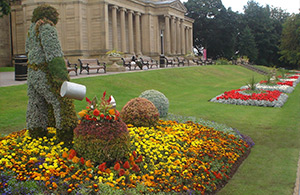 With its wide assortment of flower displays and 19th-century architecture, Weston Park is a massive green space that's truly a wonderful place to visit. You can find the Weston Park Museum here, the city's largest museum which houses one of Britain's oldest weather stations, which was built in 1882 and still works today.
Sheffield Botanical Gardens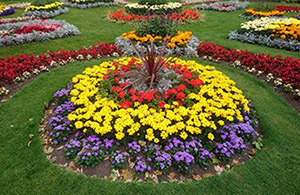 Showcasing more than 5,000 species of plants and several historic buildings and pavilions, the Sheffield Botanical Gardens have been open since 1836. Visitors who want to know more about the history of the gardens and the featured plants can join their guided tours. This site is a gorgeous outdoor venue for a variety of events, especially in summer.
Hire a Coach With a Driver in Sheffield Today!
If you have an upcoming trip to the UK's 'Steel City, you need to hire a coach that will get you around safely, comfortably, and punctually. You can find the right bus from The Coach Company UK's large supply of coaches with drivers for hire in Sheffield.
We'll give you access to trusted coach operators in Sheffield who can transport you to and from Sheffield's popular sites: from theme parks to national parks, hotels, resorts, shopping outlets, restaurants, theatres, airports, convention centres, clubs, sports stadia, racecourses, and more.
Take a look at our available coaches for hire in Sheffield today, or get in touch and let us know what kind of coach you'd like to use for your tour around Sheffield!