As Britain's second largest city, Birmingham is chock-full of amazing sites to visit! Here are five of them:
Victoria Square & the City Centre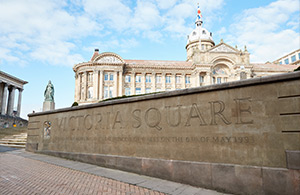 The heart of Birmingham is in pedestrian-friendly Victoria Square, which can be explored through the Birmingham City Centre Path. In this area, you'll find the beautiful old Town Hall, which was built in 1832, carries the legacy of Victorian architecture, and is considered the centre of the city's music scene since the first performance there of Mendelssohn's Elijah in 1847. Also within the vicinity are two memorials (one to Queen Victoria and another to inventor James Watt), the Renaissance-style Council House, Chamberlain Square, Coffin Museum, and Central Library — which houses the biggest Shakespeare collection outside the United States.
The Birmingham Botanical Gardens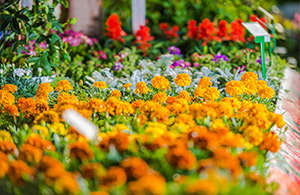 If you reckon a day of relaxation and greenery is what you need, The Birmingham Botanical Gardens should be listed on your West Midlands travel itinerary. Covering 15 acres in the prosperous suburbs of Edgbaston, these 19th-century gardens feature over 7,000 plants from around the globe, including a huge collection of bonsai trees (one is more than 250 years old!). It's also home to a number of wildlife — such as rare tropical birds — and a butterfly house. There's a gift shop, tearoom, and children's playgrounds here as well.
Thinktank, Birmingham Science Museum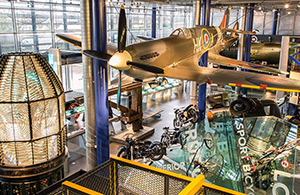 Travelling to Birmingham with kiddos? They'll likely be entertained by a trip to Thinktank, Birmingham Science Museum. This award-winning museum features many fascinating science exhibits, such as a large collection of steam-powered machines, a chocolate packaging machine, and the Spitfire Gallery (with genuine aircraft from the WWII era, including a Spitfire that's made locally). The Science Garden, which features a human-sized hamster wheel, and the Thinktank Planetarium, with its fun tours of the planets and stars, are also worth seeing.
National SEA LIFE Centre Birmingham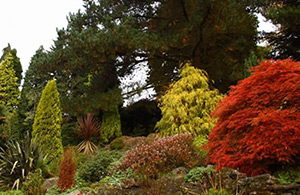 One of the city's top tourist attractions, the National SEA LIFE Centre has over 60 spectacular marine life exhibits. Its aquarium has a colossal million-litre ocean tank and special underwater tunnel, where visitors can appreciate an unobstructed view of rich sea life. Roughly 2,000 critters are featured in this site: from rare seahorses, to reef sharks, large octopi, lobsters, crabs, stingrays, giant turtles, and more. There's also a 4-D cinema, and an option to go behind-the-scenes or experience penguin-feeding.
Cadbury World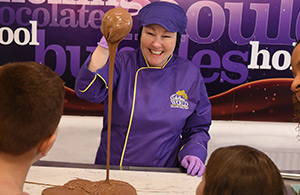 Located in Cadbury's manufacturing site in Bournville is Cadbury World, which is visited by over nearly half a million people every year. Here, visitors can learn the history of chocolate and the chocolate manufacturing process of one of the world's biggest confectioneries through multiple interactive exhibits. Groups can also enjoy theme-park-like attractions, experience making their own confectionery, and (of course) shop in the biggest Cadbury sweet shop in the world.