Going To Leeds?Looking To Hire A Coach
Is your family, group of friends, school club, or work team organising a visit to Leeds? We'll help your group hire the best Leeds coach for your outing!
We have lots of awesome coaches for hire — available in either standard, executive, or VIP class. They are located at different depots so we're capable of sending a private coach posthaste to wherever you need it in the city (or anywhere in the UK).
Why Choose Our Coach Company in Leeds
The Coach Company UK is a trusted coach company in Leeds that has competent and experienced drivers for hire. You can search our vast catalogue of coaches for hire in Leeds to find the right transport choice for your trip.
We have a vast collection of private coaches available for hire: from 13–seat minibuses, to 70-seat coaches, and a myriad of choices in–between. We have been trusted by hundreds of passengers in this beautiful city –counting international event organisers and multinational corporations.
We've been operating in this market for many years. Using state of the art assistive technology and strong partnerships with dependable coach companies in Leeds, we offer diverse travel options for travellers in the city.
No matter what date it is or for how many people you need one, you can easily hire a Leeds coach from The Coach Company UK. We dispatch private coaches 24 hours a day, 365 days a year.
Hire a Leeds Coach For a Safe and Comfortable Trip
We are committed to helping our clients have a smashing time in Leeds! Every single coach for hire in Leeds in our list is strictly cleaned and sanitised on a regular basis. Our coaches for hire also go through regular maintenance in order to meet the highest standards of the UK Ministry of Transport (VOSA).
Our Leeds coaches for hire have drivers who are expert navigators of this captivating city. They have the required Driver Certificate of Professional Competence (CPC), take professional driving lessons, and undergo refresher driving classes for continuous professional development. They are also well-trained in delivering world-class customer service, so don't be surprised that they're polite, friendly, and helpful throughout your excursion.
Our coaches for hire in Leeds have functional seatbelts and comply with the World Health Organisation's and UK government's directive for people to wear a mask in order to curb the spread of the COVID-19 virus.
Available Coaches For Hire in Leeds
Our private coaches for hire from reputable coach companies in Leeds include the following:
4 Seat Executive Saloon Car
8 Seat Standard MPV
9-16 Seat Standard Minibus
10-16 Seat Executive Minibus
9-16 Seat Luxury VIP Coach
17-25 Seat Midi Coach (Standard or Executive option)
17-36 Seat Luxury VIP Coach
26-37 Seat Midi Coach (Standard or Executive option)
38-49 Seat Coach (Standard or Executive option)
50-53 Seat Coach (Standard or Executive option)
54-61 Seat Coach (Standard or Executive option)
62-70 Seat Standard Coach
71 Plus Seat Standard Double Decker Coach
Our coaches for hire come in one of these grades: Standard, Luxury, or VIP.
Every single bus we have for hire comes with:
Comfortable, reclining seats
Full air-conditioning
PA/stereo sound system
Huge storage spaces for luggages
You can also request for a coach with these features:
Wi-Fi
WC
TVs
Seat-back tables
USB charging points
On-board kitchens
Our coaches also have CCTV cameras for added security, which exceeds the minimum legal requirements for coach travel in the United Kingdom. If you need another feature or service not listed above, let us know and we'll do our best to find one for you.
Popular Destinations in Leeds
Leeds is chock-full of marvellous sites for tourists. Here are some of the popular sites in this university city where our coaches have brought passengers in comfort, with style, and on time
The Headrow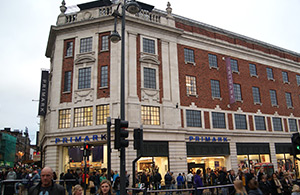 The Headrow is the pedestrian-friendly site of many of Leeds's premier cultural, shopping, and civic attractions. Covering half a mile, its most known building is Leeds Town Hall, which inspired many civic buildings in Britain and throughout the previous empire. Headrow is connected to Westgate, Eastgate, and Quarry Hill, which likewise have several cultural attractions, such as the Grade-II-listed Leeds City Varieties (the world's oldest music hall) and the West Yorkshire Playhouse (the largest production theatre outside London).
Civic Quarter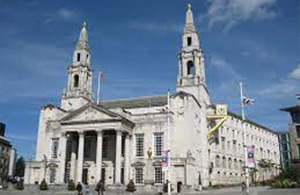 The centre of Leed's Civic Quarter is the pedestrian area called City Square, noted for its many statues, which includes figures of inventor James Watt and the Black Prince. The Joseph Priestley Church, Town Hall, and Leeds Civic Hall are also in this area.
In Victoria Square, art lovers would enjoy a visit to Leeds Art Gallery, which has an amazing collection of works by British artists as well as Italian and French masters. Meanwhile, Millennium Square hosts concerts and theatrical performances, and is the site of Leeds City Museum
Briggate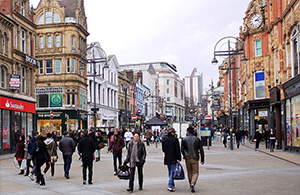 The Briggate area is popular for its historic shopping arcades, most of which feature stunning architecture. The best ones include Grand Arcade (which features small boutique shops), Thorntons Arcade (known for its clock that has four life-size figures), Queens Arcade (carries several high-end designer and novelty stores), and County Arcade in the Victoria Quarter (with its marble floors, elaborate stonework, and luxurious iron domes. Meanwhile, Queen Victoria Street — quite recently arcaded (in 1990) compared to the others — features the biggest stretch of stained glass in the whole of Europe.
Harewood House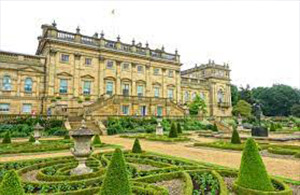 The seat of the Earl of Harewood, Harewood House is a resplendent Georgian country house that was constructed over 30 years. Located eight miles north of Leeds, its interiors were designed by Robert Adam. It features fine wall and ceiling paintings by Angelika Kauffmann as well as furniture by esteemed English furniture maker Thomas Chippendale.
It has a large collection of porcelain and artworks by Gainsborough, Reynolds, and El Greco. Its grounds have a scenic landscape that includes a 32-acre lake, the remnants of a 12th-century castle, and a bird garden. You can book a self-catering cottage within walking distance from the main house.
Hire From Our Coach Company in Leeds!
However many of you are traveling, whatever date you need a coach, you can depend on The Coach Company UK to offer great coaches for hire from our trusted Leeds coach company.
So have a look at our coaches for hire in Leeds today, or get in touch with us to let us know what kind of private coach you need for your excursion.